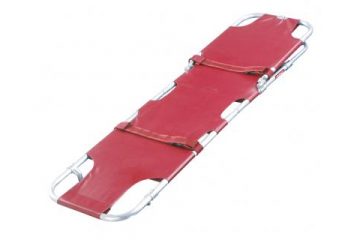 Stretcher Ferno #9
To be used with ARGO Frame Assembly. Cannot be used with Suspension Seats or Handrails.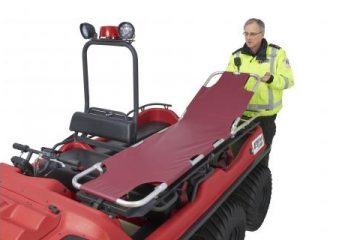 Fold Down Light Bar
Support structure that provides users with option of adding one revolving light (Whelen L31 red beacon – 850-305) and two spotlights (Whelen PAR 23 LED spotlights – 850-307) in order to aid visibility due to rain, fog, dust, or snow. Note Requires mounting bracket 850-306.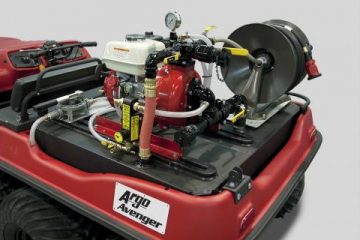 Fire Skid/Foam Unit
Custom designed to fit into the rear compartment of any 8×8 Frontier or Avenger, the 80 gal. (303 L) fire suppression unit holds 75 gal. (284 L) of water plus a  5 gal. (19 L) foam cell. Packaged with a Honda engine, two-stage CET centrifugal pump, 100 ft. (30.5 m) of  hose and forestry nozzle.